If you're reading this then you've probably just got engaged, in which case, congratulations! Planning your wedding is one of the most exciting and magical times of your life and it really is all about creating a day that is perfect for you and your other half, so let's help you with that!
Here at Milsom Weddings, we're passionate about helping couples craft a day that is everything they've always dreamt of and more and if you ask us, it all starts with the venue. Milsom Weddings are the proud owners of a collection of beautiful venues across Essex and Suffolk and today we're heading to the southeast to help you find your perfect wedding venue in Essex.
Why You Should Get Married in Essex
Essex is in fact, a beautiful blend of energetic town centres and peaceful country landscapes, offering something different for every couple on their big day.
Essex is home to beaches, rolling hills and high street upon high street of shops, restaurants and bars but when it comes to weddings, there are a handful of stunning venues to choose from, and Milsoms are proud owners of some of the very best wedding venues in Essex.
Maison Talbooth
Located in the beautiful area of Dedham, intimate Maison Talbooth is a small wedding venue in Essex, perfect for up to 50 guests.
Choose from two stunning spaces at Maison Talbooth: the Garden Room which is licensed for civil ceremonies and also has the capacity for sit down and stand up receptions, offering irresistible views across Dedham Vale. This space can seat 40 guests sitting or more if you opt for a less formal reception.
If you fancy heading outside, the Pool House is the perfect location for your spring or summer wedding. A poolside wedding has a unique, luxury appeal to it and with this option, your party gets exclusive use of the hotel for the event.
Maison Talbooth offers all-inclusive wedding packages for as little as £200 per person with plenty of options when it comes to décor, catering and entertainment.
Le Talbooth
Situated on the River Stour, Le Talbooth offers two spaces for bigger weddings with room for between 50 and 150 guests. The Riverside Restaurant promises stunning views whatever the weather and offers space for up to 130 guests to join you for your ceremony and reception.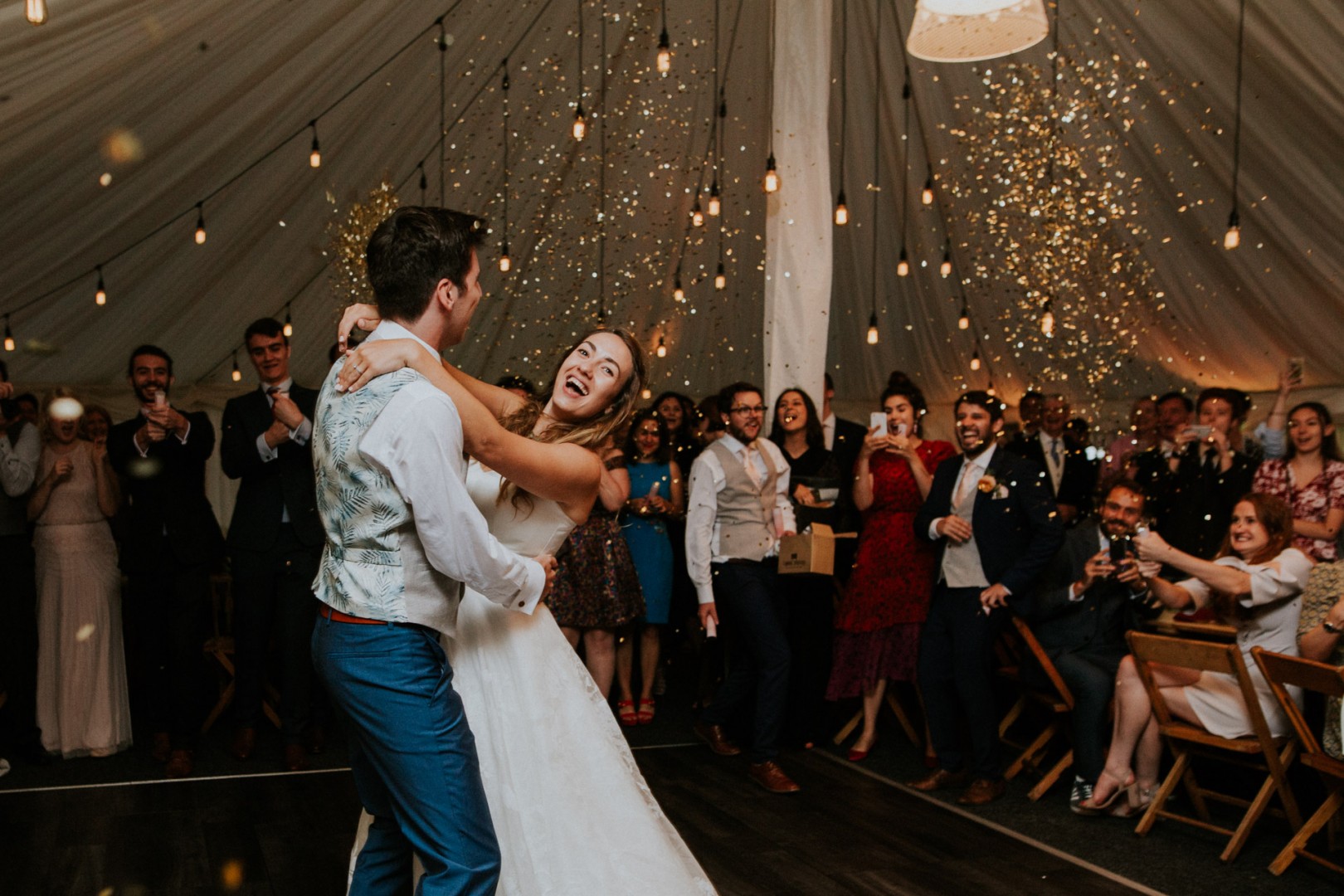 Ideal for spring and summer weddings, the Marquee at Le Talbooth is positioned on the upper terrace – real sun-trap when the weather is good. A flexible space for 50-150 guests, you can customise the layout inside the marquee to suit your big day. The Marquee at Le Talbooth can be an affordable option with hire charges starting at just £1000.
The Pier
A Milsom Hotels owned and managed hotel in Harwich, Essex, this sea-side restaurant offers stunning views across the water and has a beautiful private dining space that may be the perfect place for your small and intimate wedding reception.
The private dining room at The Pier, known as The Saloon, can seat up to 24 people at a time, the perfect quaint location near the sea for you to enjoy delicious food, great drinks and beautiful views.
So, whether you've got 10 guests or 100, whether you want exclusive use of a venue for a weekend or simply need a beautiful space for a ceremony, one of the Milsom Weddings venues in Essex is bound to suit your needs.
From views of the harbour to countryside settings, these wedding venues in Essex offer something for every style, all with great catering, beautiful interiors and a team of staff who care about making your big day incredible.
To book your wedding at a Milsom Weddings venue in Essex today, get in touch with the team.